PEOPLE.. I love COMMON.. I have ALL his albums..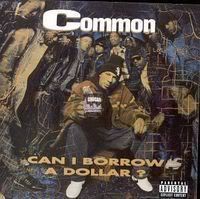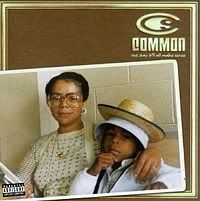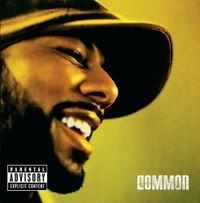 I know most of them by heart.. even Electric Circus and that was his most "eclectic" effort to say the least.. My favorite album is "Like Water For Chocolate" closely followed by "Be".. I even celebrate his birthday (March 13, 1972).. I know TMI.. but I do! LOVE is an understatment.. I appreciate his voice.. his movement.. his force.. it doesn't hurt that he gorgeous.. but it's deeper than that.. I am into his mind and his lyrical prowess.. now that I got that out the way..
(yeah JBIGG I stole your pic, WHAT??!) I went to see my FEH (Future Ex-Husband) at the House of Blues Saturday and I was geeked! I was gonna go alone but got with my "baby mama" Reese (inside info) and her "baby mama" LIZ (sup ladies?).. we had a good time kicking it! I was alone at the actual concert but we rode together and left to go to IHOP together..I had never seen him spit live and I was beside myself.. I was not even 1ft from the stage.. and I had a GREAT picture of him holding my hand.. but the flash wasn't on so it's GOBBICH! The sista he pulled on the stage with him was standing right next to me.. she's so cute, but it shoulda been me! The sister in me wouldn't let the LONNIE-phile pull her cute ass down by her faux hawk and use her as a step stool to get to my man! LOL.. nah for real though!
(straight "kill yo'self" face) .. he did a piece of "I Used To Love H.E.R." but then moved to "Love Of My Life"... the place was thick with NEW Common fans, but there were only few that KNEW what we were seeing! I have seen HIM perform.. now if I could just get backstage.. a sista can say she's satisfied! Enough typing.. LET's MOVE!!!