I did it! I went "natural".. what does that mean? it means after 20 years of having long, chemically relaxed hair, I let it GO! I have never been big on makeup or any of that, I am talking about my hair..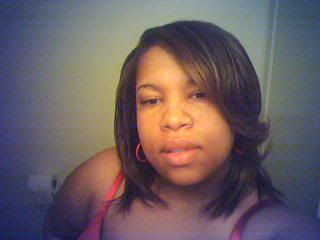 my crowning glory..I stopped getting relaxers and allowed my hair to grow in chemical free! I cut most of the relaxed part of and got kinky twists to grow it out to a length that would be manageable and fashion forward!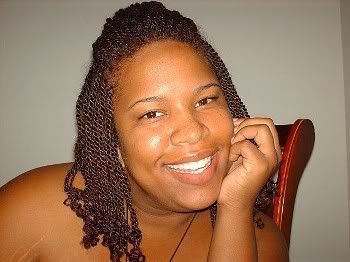 I finally took the twists out 2 weeks ago and I have been wearing my hair ever since.. I even went to to barber college and let them cut the remainder of the relaxer off and shape my "fro"..
It was an adjustment at first, but I love it! now my folks say "NOW you look like you should be on the MIC".. LOL.. (secret pun).. but my very good friend asked my WHY did I do it.. I thought about it.. and I have always wanted to do it.. but I was afraid that I wouldn't be pretty anymore.. like my hair was the main reason why I was attractive..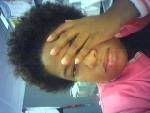 (giving myself the whhadafuggevahnigguh face)shallow, I know but up until my recent freedom and liberation into single-ness.. EVERY significant relationship I have been in has been with a man that preferred my hair long and was outright AGAINST it being cut! So I guess being HAPPILY NAPPY is a declaration of independence in a way too.. Finally doing something I have always wanted to do but let other people convince me I shouldn't.. and the funniest side effect of the new look is that the men that are attracted to me now, appreciate my even more natural state.. VERB!..